Deploy Continuous Documentation within your workflow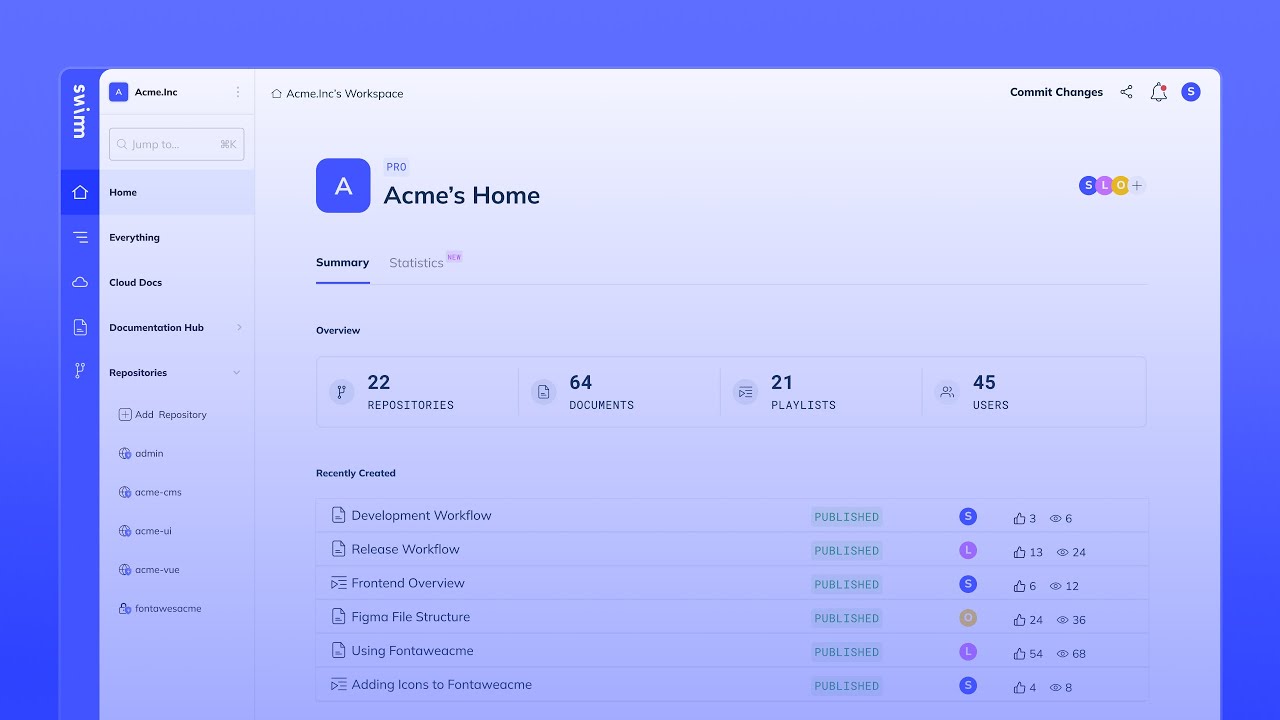 Code-Coupled Editor
Create Continuous Documentation that pulls real time code from all your repositories. Search your entire codebase with ease. Group documents and external links to create Swimm Playlists that help new teammates dive right in.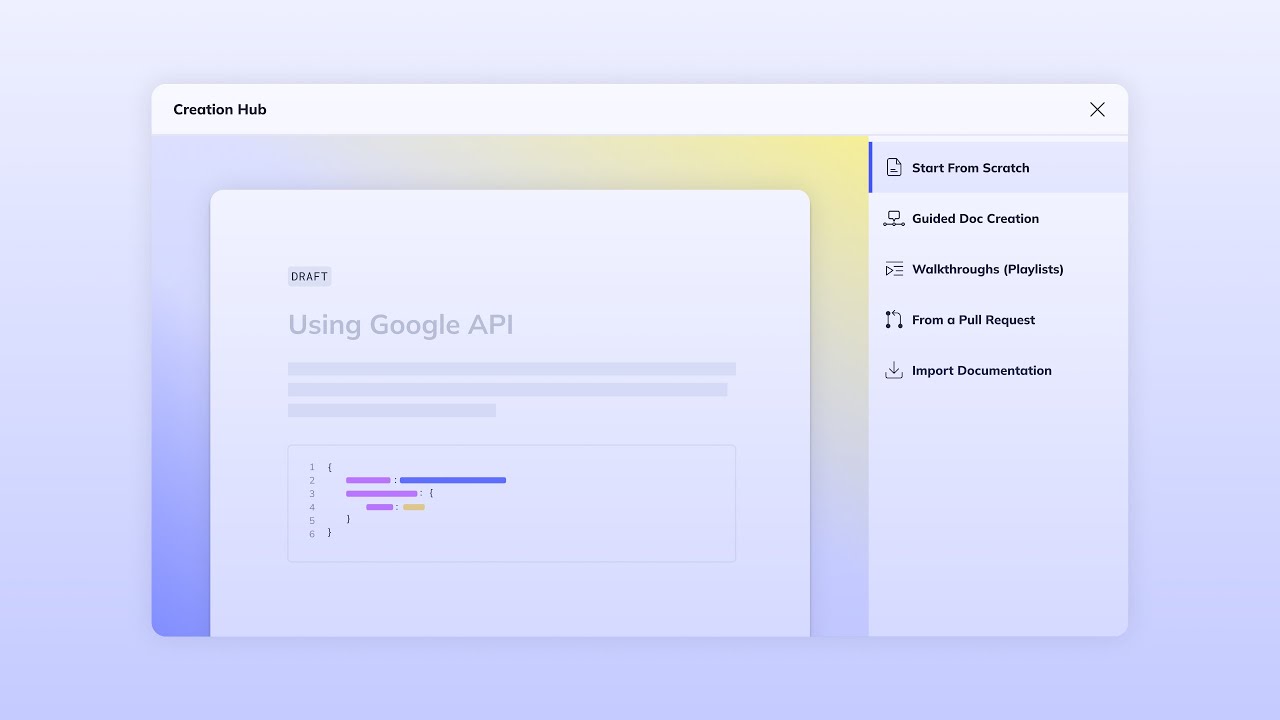 Key features
Create documents with embedded live code snippets

Saved as Markdown and versioned on your own repository

All operating systems

Language Agnostic

Always up to date documentation

Fluid editing without needing to take your hands off the keyboard
Auto-sync & Git Checks
Swimm automatically checks any documentation pushed to git to make sure it's up to date. If the code mentioned in your documentation changed, Swimm alerts you and lets you address the issue quickly and easily. This way both your code and your documentation are always accurate and up to date.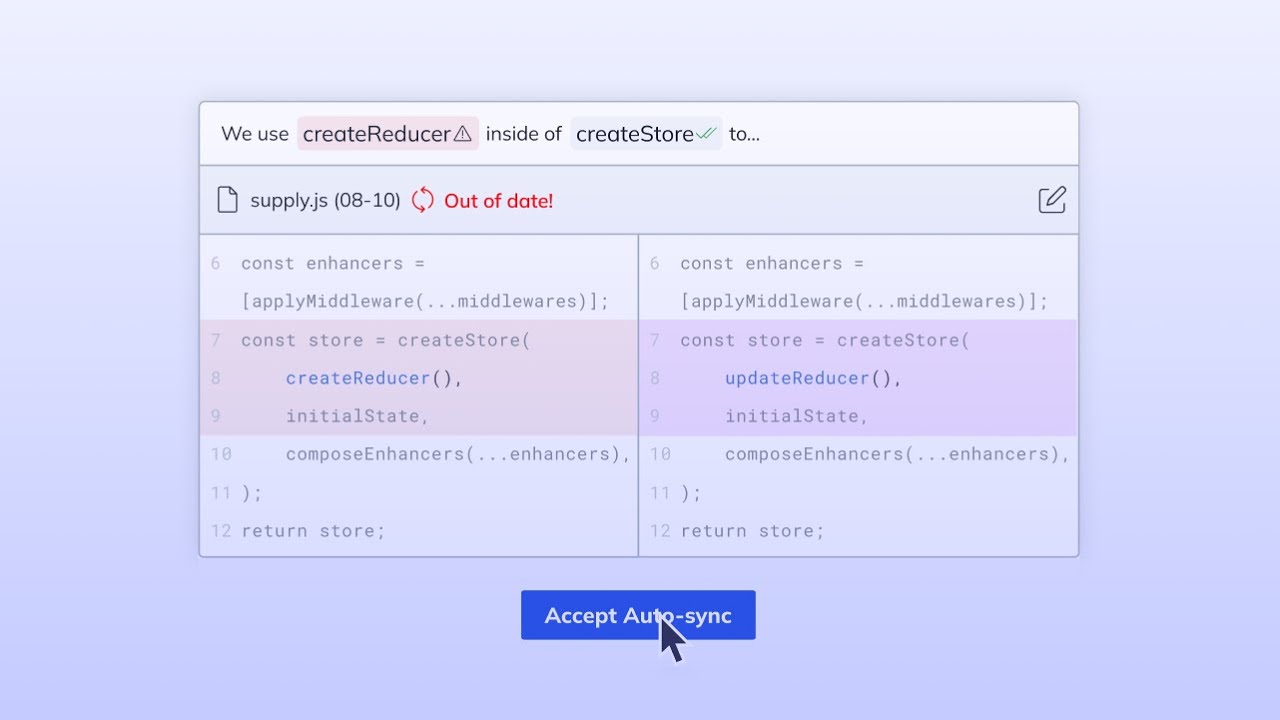 Key features
Github integration

Local Git Hooks

CI Integrations

Docs AutoSync to codebase

Smart Tokens & Paths: Integrate code tokens and file paths into your text that will remain synced
IDE Integration
See your insights immediately, right in your IDE. These are not your average comments: Swimm indicators in your code open documentation right in your IDE, so everything fits into your CI.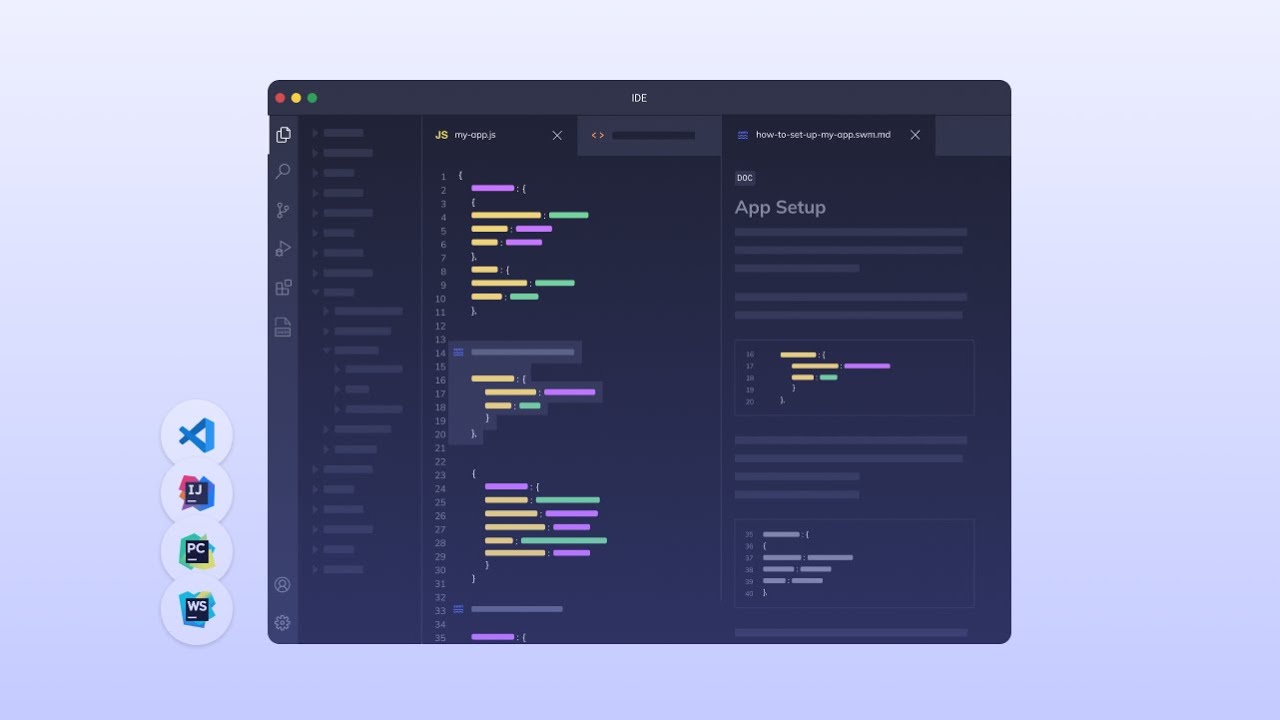 Key features
VS Code integration

Keyboard interaction option

Whole team on the same page

IntelliJ integration

Atom integration

Always up to date documentation that is coupled with your code
Loved by devs
Now we can go through docs that took hours, in minutes. Not to mention it is more engaging.
We needed to find a solution that would help us quickly start documenting our knowledge and then optimize it in the future.